Criminal Law
Charged with a criminal offense in Hagerstown or Frederick? Contact us for a free consulation. Know your rights!
Harbin Law Office is a law practice located in Hagerstown and Frederick, Maryland that focuses on criminal law, serious traffic offenses such as driving under the influence (DUI/DWI) and Motor Vehicle Administration (MVA) hearings. Our mission is to provide professional, competent advice and representation at an affordable price. With offices in both Hagerstown and Frederick, our team will work to safeguard your rights, reputation and freedom. Our attorneys appear in front of Washington County Judges and works with Hagerstown prosecutors on nearly a daily basis. We are also intimately familiar with the nuances of the Frederick County District and Circuit Court.
Harbin Law Office has handled thousands of criminal cases, from misdemeanors like theft, drug possession and second-degree assault to the most serious felonies, including drug distribution, burglary, robbery, sex offenses and homicide. We also have extensive experience handling juvenile matters in the Washington County and Frederick County Circuit Courts. Our fees are reasonable and we are willing to consider payment plans on a case-by-case basis. For more information on how our lawyers can assist you in navigating Washington County's criminal courts, continue reading for more information Harbin Law Office's legal services.
Drug Distribution and Drug Possession
Our attorneys have extensive experience handling cases prosecuted by county narcotics agents. We are familiar with their strategy and tactics, and this helps us to provide competent representation. We are also wary of Fourth Amendment issues. Even if a controlled dangerous substance is found on you, were you legally searched?
When representing a client charged with a drug offense, our goal isn't just to "beat your case" or get the charges reduced. We also focus on drug counseling and treatment. We refer our clients to what we believe are the appropriate drug treatment centers. We have also successfully obtained "HG 8-507" placements for several clients. Not only do we measure our success by how many acquittals we obtain or how much we can get the charges reduced, but also how many clients don't reoffend and move on to live healthy, happy, drug-free lives.
Serious Felonies and Crimes of Violence
No criminal case is too serious for Harbin Law Office. Have you been charged with a crime that you didn't commit? In 2013 alone, Harbin Law Office earned acquittals for clients charged with first-degree rape, armed robbery and carrying a concealed deadly weapon. Even if the evidence appears to be against you, we work tirelessly to put pressure on the prosecution, make sure the State can prove their case, and, if necessary, try to obtain a reduction of charges and keep the potential consequences of a conviction to a minimum. Charges that Harbin Law Office is experienced in handling include:
Robbery and Armed Robbery
First Degree Assault
Sex Offenses
Burglary and Related Charges
Homicide and Attempted Homicide
Weapons Charges
Misdemeanors
At first glance, misdemeanors may not seem as serious as felonies. But frequently the consequences can be just as severe. When dealing with a misdemeanor case, we must consider all of the collateral issues that come up in these types of cases. Will I be able to pass a background check with a conviction? What does Probation before Judgment mean? What is the STET Docket? Can I get my case expunged? Will I lose my right to own a gun if I am convicted? What exactly is probation? Harbin Law Office deals with these very issues every week and provide you with the guidance necessary to maneuver your case through the District and Circuit Courts. Such misdemeanor offenses include:
Second-Degree Assault
Peace and Protective Order Violations
Theft
Disorderly Conduct
Malicious Destruction of Property
Violations of Probation
Weapons charges
Breaking and Entering
Harrassment
Case Studies: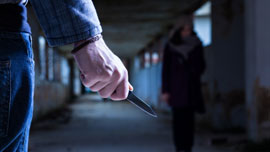 A Hagerstown man charged with robbing a restaurant manager at knifepoint outside a bank last spring was found not guilty Thursday in a trial before a Washington County Circuit Court judge.
Read the Herald-Mail Article »
The Charges:
Armed robbery, robbery, second-degree assault, theft over $1000.00
The Verdict:
NOT GUILTY
---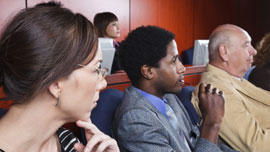 A man and woman accused of various sex abuses were cleared of all charges in Washington County Circuit Court.
Read the Herald-Mail Article »
The Charges:
First-degree rape, second-degree rape, first-degree sex offense, second degree sex offense, sex abuse of a minor
The Verdict:
NOT GUILTY
---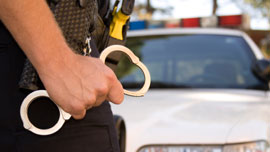 After cross-examination of witnesses by defense attorney David Harbin, a 20-year-old Hagerstown man accused of impersonating an emergency responder at a crash scene was found not guilty in Washington County Circuit Court.
Read the Herald-Mail Article »
The Charges:
Obstructing and hindering / impersonating a police officer
The Verdict:
NOT GUILTY