About Mikhaila Mc Nicolls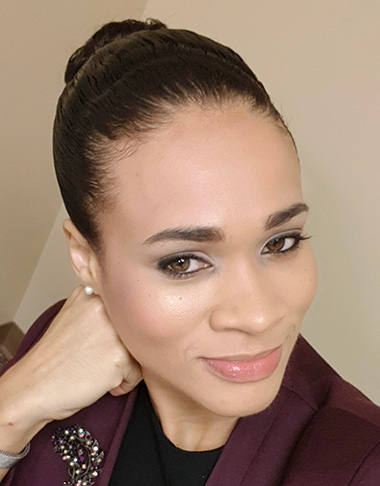 Mikhaila is a standout trial attorney in the Hagerstown Circuit and District Courts for Washington County. She is experienced in handling all criminal matters. Mikhaila is well-known and highly regarded in the legal community for her ability to navigate your case through the criminal system in order to achieve the best possible result. She will utilize her skills, training, and contacts that she has acquired through almost four years as an Assistant Public Defender in Washington County to assertively protect you.
Her undergraduate degree is from Howard University, one of the most-respected Historically Black Colleges in the country. She graduated with honors and later attained her law degree from Howard University School of Law in 2013. During her time at law school, she was an award winning member of the Huver I. Brown Trial Advocacy Moot Court Team. Furthermore, Mikhaila is a member of the Maryland State Bar Association and the Washington County Bar Association. She is recognized as a dedicated, zealous litigator; yet has the compassion and understanding to assist you.
As a Maryland resident, Mikhaila has demonstrated her strong ties to the Hagerstown legal community. Likewise, she has built strong relationships with the Washington County community. She continues to demonstrate commitment to charitable causes in Washington County. She contributes her time to Hagerstown Pro Bono clinics and local philanthropic organizations. She is passionate and strongly believes in building a safer community through legal education. In addition, she has been asked to speak at recovery and substance abuse centers in Hagerstown.  Moreover, she has taught her fellow attorneys in trial practice. Mikhaila will utilize that same dedication and experience to further the cause of your case.
---